Name Details:
Named By
:
Edward G. Scully

Named For
: County in Missouri

Date Identified
: 1951

Type Site
: Various sites in St. Charles County, Missouri
St. Charles
AKA: Dovetail (collectors)
Plevna (Tennessee River Valley - Cambron)
Hardove (Morrow, 2016)

Cluster: Thebes Cluster
Date:
Cultural Period:
10,000 - 8,000 B.P.
Early Archaic
Early to Middle Holocene
Glacial Period:
Culture:
Outline is Representative of Size and Shape: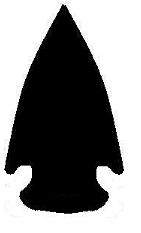 Description of Physical Characteristics and Flaking Pattern:
This is a medium to large corner notched point with an elliptical to rhomboid cross section.

The blade is primarily excurvate, but may be straight to recurvate in re-sharpened examples.

The blade may be left alternating beveled or serrated.

The shoulders are barbed, but may be straight in some examples.

The notches are diagonal that tend to be deep and narrow.

The stem is expanding.

The base is convex and never straight.

The base and notches are commonly heavily ground.

This point is manufactured using even percussion flaking with selective pressure flaking used to finish and trimming the blade forming a random flaking patter. This point often exhibits a high quality of workmanship. Heat treatment is not used on this type.





Size Measurements: Total Length - 45 to 160 mm (65 mm average), Stem Length - 12 to 17 mm (15 mm average), Blade Width - 26 to 40 mm (34 mm average), Stem Width - 24 to 31 mm (27 mm average), Thickness - 7 to 10 mm
Distribution:
Distribution Comments:


These points are commonly found through out the Midwest. Most common in the Ohio River Valley and into the mid Mississippi River valley. May be found with less frequency into Minnesota, southeastern Oklahoma, and northeastern Texas.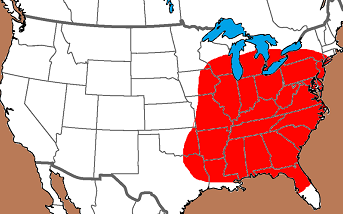 Similar Points:
Big Creek, Bolen, Cossatot River Form A, Cupp, Ecusta, Gibson, Hopewell, Kings, Kirk Corner Notch, Lafayette, Snyders, Warrick
Related / Associated Points:
Hardove
Additional Comments:

This type was originally reported to be a late Archaic to Early Woodland point. The point was then found in Alabama by Cambron (1964), which was correctly identified as early Archaic. Due to the difference in time period, the point was named Plevna after the Plevna Site in Alabama. When the corrected time period was identified for the St. Charles point, it was realized that both points were the same (Justice, 1987). Some people still refer to a beveled St Charles point from the Tennessee River Valley as a Plevna point. The bottom row of pictures show beveled "Plevna Variants" of the St. Charles point.

Robert Converse identified three variations to this point; 1. Small Base Dovetail. 2. Wide Base Dovetail. 3. Notched Base, Justice (1987) identifies this as an infrequently found variation.

Charles Edler (1990), identified 9 variation of this point, but his analysis of these points have been questioned as whether they are true variants or just idiosyncrasies of individual points (W2).

Morrow (2016) states that the St Charles points have a narrow deep notch. Examples with a wide V notch would be considered a round base Hardin. He discusses a type called Hardove which he feels is the intermediate between the Hardin point and the St. Charles point.


Pictures: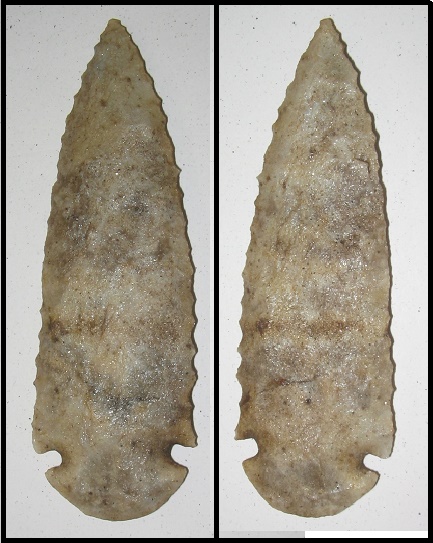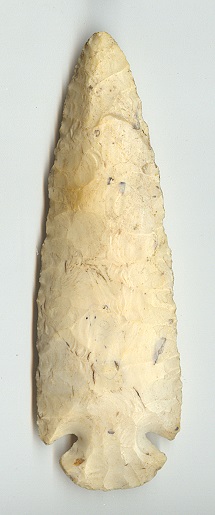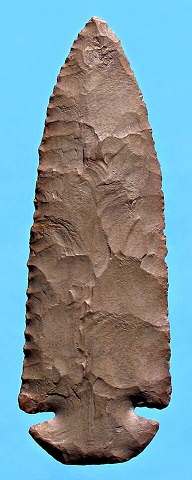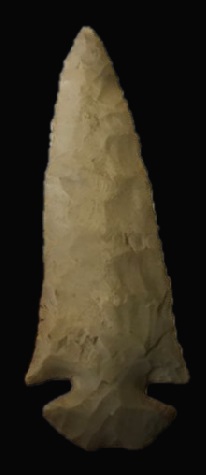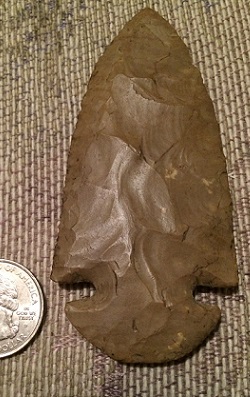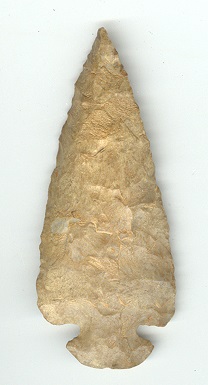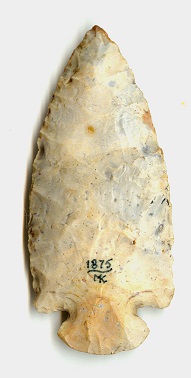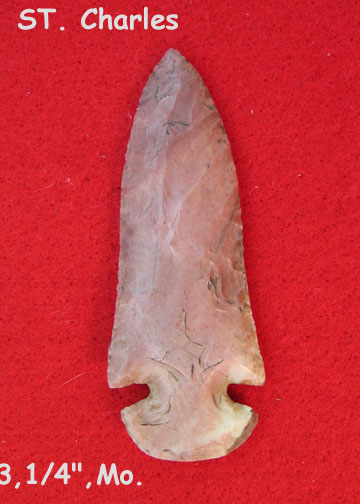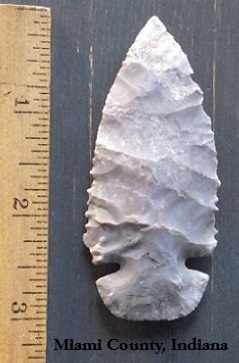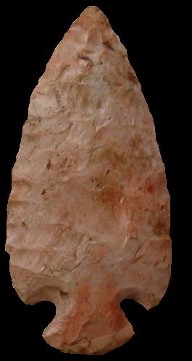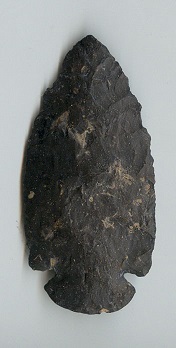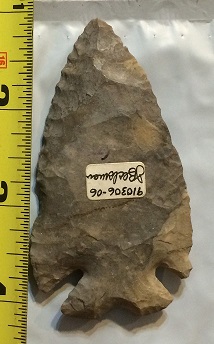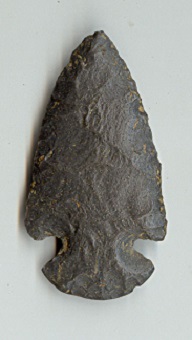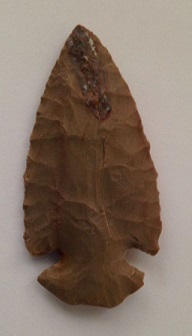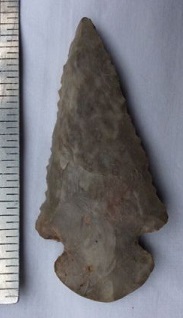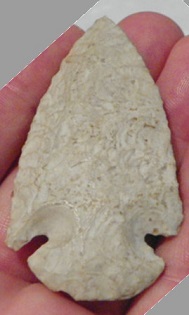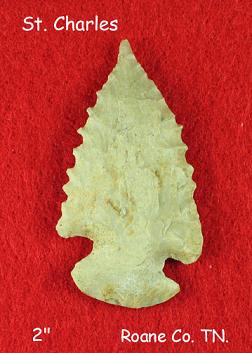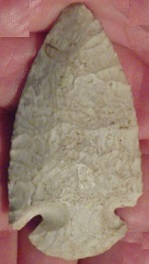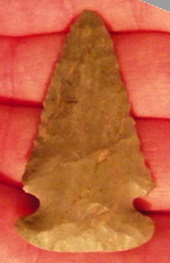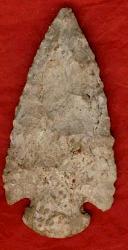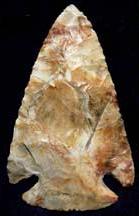 Plevna Variant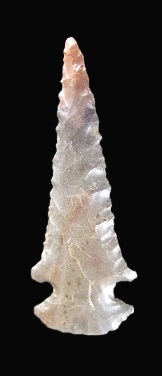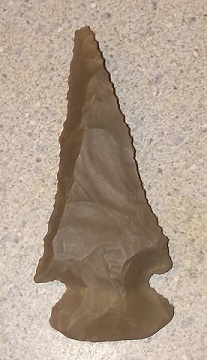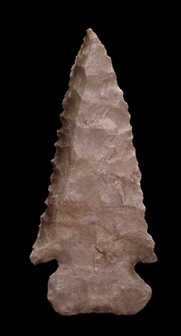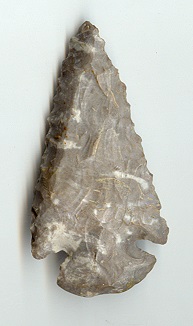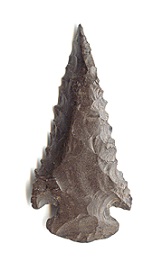 Point Validity: Valid Type
Scully is a highly respected anthropologist from the University of Michigan who conducted extensive research in the Mississippi River valley and identified many different types of projectile points. This type was named in a professional publication and has many professional references. This is considered a valid type.
.
Age Details:
Pictures Provided By:


Gregory Blackburn
Care Cole
Dennis Robbins
Chris Chadwick
Chrystal Coots
Burlington Twp, NJ Middle School
Kathrine Hess
JoAnn Raine
Skip Hutchison
Butler Artifact Authentication Services

W
estern Artifacts
Mike's Tennessee Arrowheads
Artifact Hunter
The Coinman
KirkKirk
Artifact Connection
Ken's Relics
Do you see information that is incorrect on this page, or do you have information that should be added? If so, please:
Send Us A Message
or e-mail
Questions@Projectilepoints.net

References: (See Reference Page, Entry Number):

12, 23, 30, 37, 168, 178, W2, W11, W18

St. Charles Projectile Point, St. Charles Arrowhead
Dovetail Projectile Point, Dovetail Arrowhead
Plevna Projectile Point, Plevna Arrowhead