Name Details:
Named By
: Howard D. Winters

Named For
:

Date Identified:
1963

Type Site:

Multiple site in the Wabash Valley, Illinois
Barbee

Cluster: Kirk Corner Notch Cluster
Commonly Utilized Material:
Date:
Cultural Period:
Glacial Period:
Culture:
9,500 - 8,500 B.P.
Early Archaic
Early Holocene
Outline is Representative of Common Size and Shape:

Description of Physical Characteristics and Flaking Pattern:
This is a small to medium triangular corner notch point with an elliptical cross section. The blade varies from excurvate to straight on re-sharpened examples with fine serrations commonly present. The shoulders are strongly barbed and commonly extend to almost the base. Re-sharpened examples may have reduced barbs. The stem is expanding with a base that is most commonly straight, but may vary from slightly convex to slightly concave. Heavy basal grinding and thinning are commonly seen giving the hafting region a smooth appearance. This point has a random flaking pattern.
Size Measurements: Data Needed
Distribution:
Distribution Comments:
This point is primarily found in the Wabash Valley of Illinois.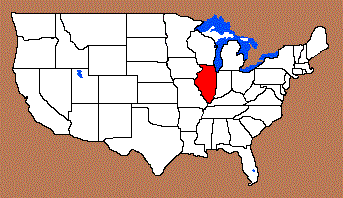 Related / Associated Points:

Additional Comments:
This is thought to be a variant of the Kirk Corner Notch (Emerson et al, 2012). This point is similar to the later Kings point, but exhibits heavy basal grinding while the Kings has light basal grinding.
Other Websites with Detailed Information:




Pictures:

Pictures Provided By:




References: (See Reference Page, Entry Number):

23, 30, 62
Do you see information that is incorrect on this page, or do you have information that should be added? If so, please:
Send Us A Message
or e-mail
Questions@Projectilepoints.net

Point Validity: Valid Type
Winters is a distinguished anthropologist who did extensive research in Illinois. He identified this point during the survey of the Wabash Valley in Illinois. This point was named in a professional publication and has many professional references. This is a rarely used valid type.
Age Details:

Barbee Projectile Point, Barbee Arrowhead